Struggling with Hair loss & Baldness?
MEET THE BEST HAIR TRANSPLANT Clinic

Read What Our Patients Has To Say
'How Hair Transplant Changed The Life?'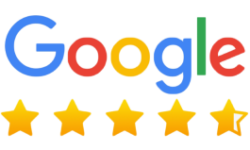 Nirmiti Clinic rated Excellent (4.9 out of 5 base on 357 review)
Limited seats available
terms & conditions apply
Female Baldness?
Yes it works for female too
300 more satisfied female patients
Don't have to do complete baldness for surgeon
99% Success rate
No side effects
Female Hair transplant result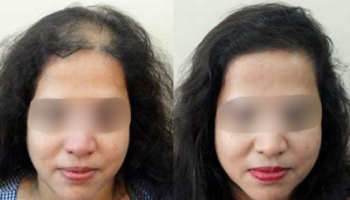 Your surgery will be done without anyone noticing it.
Why do we have more

successful results?
Nirmiti Hair transplant Centre
Frequently Asked Questions
Is Hair transplant Painful procedure?
Hair transplant is not a painful procedure, as it is performed under local anesthesia. The patient may feel some discomfort during the recovery period, but it can be managed with painkillers.
When I will get result after Hair transplant ?
The result of a hair transplant varies from person to person, but generally, it takes around 6 to 12 months to see noticeable improvement.
What are side effect of Hair transplant ?
Side effects of hair transplant may include swelling, bruising, itching, and numbness in the transplanted area. These side effects are usually temporary and subside within a few weeks.
Are Hair transplant result permeant?
Hair transplant results are usually permanent as the transplanted hair follicles are taken from a donor area that is genetically resistant to hair loss.
What is Cost of Hair transplant ?
The cost of hair transplant varies depending on the number of grafts required, the technique used, and the location of the clinic. Please get in touch with us to know more.
Emi facility available for Hair transplant
Some hair transplant clinics may offer EMI facility to make the procedure more affordable for patients. It is advisable to check with the clinic beforehand if they provide such a facility.
Nirmiti Cosmetic surgery Centre First floor ,Junction 176 Building ,near Khanvilakr petrol pump Nagala park . Kolhapur 416012
contact:- 8390039005
Nirmiti Cosmetic surgery Centre Near Bhaban hospital 100 feet road Shantisagar colony Sangli 416416
contact:- 8690069006