Direct hair transplant (DHT)
What is Direct Hair Transplant ?
Direct hair transplant is a surgical technique that moves individual hair follicles from the back of the scalp called the donor site to a bald or balding part of the scalp known as the recipient site. It is primarily used to treat male pattern baldness
The survival rate of the harvested graft depends upon multiple exogenous factors. The most important ones are graft hydration, cold temperature, prevention of infection and mechanical trauma. The transit time between graft harvesting and implantation is also an important determinant of the survival rate. The transit time, if reduced to a large extent, significantly improves the rate of graft survival by favorably improving all the other factors. It will reduce the chances of desiccation, infection, mechanical trauma, and grafts getting heated up. So, we tried a modification called direct hair transplantation (DHT), in which we implanted the graft as soon as it was harvested.
Direct Hair transplantation (DHT) is the most advanced hair transplantation technique. In DHT, hair follicles are removed from the donor area one after one using a very fine extractor with a diameter of 1 mm or less. DHT procedure is always performed by certified surgeons, unlike FUE and FUT procedures that are mostly done by technicians.
The hair are then placed using a single-use implanted directly on the treatment area. DHT's implanted give a full control over depth, angle, and direction ensuring natural results.
The transplanted hair grow naturally just like facial hair with the same texture and characteristics. Besides, you can shave newly implanted facial hair and even style them like you want.
In the 2 weeks prior to your direct hair transplant procedure, you will need to quit smoking and drinking as these habits will decrease the effectiveness of the hair transplant surgery and increase the risk of a Direct Hair Transplant side effects.
These are the DHT steps that your hair transplant we will follow:
We will trim or shave the donor site and then inject your scalp with long-acting, local anaesthesia.
General anaesthesia is not required, but you may be given a sedative to help you relax since the procedure is quite time-consuming.
Hair follicles are harvested with a FUE technique. In which each individual follicle is harvested with a specialized punch. In this method a very minimal trauma is caused. So the scar is minimal.
We will make minuscule incisions in the area to be treated and these hair follicles, are then inserted into the incisions immediately. We can transplant over 3,000 hair grafts in a single session.
A semi-permeable dressing is used to cover and protect the donor area. Normally, a DHT dressing is removed after 7 to 10 days.
Advantage of Direct Hair Transplant 
Reduced time of grafts remaining outside the body, thus ensuring a strong and healthy placement of the grafts.
Adequate hair follicles survival rates.
Reduced the bleeding during the creation of the recipient area. Reduced trauma during graft handling, thus leading to less damage in the blood supply to the implanted area.
Fast recovery during the postoperative phase, the patient can return back to his/her normal routine quicker.
The recipient site does not has to be shaved, as it is a more suitable procedure that enables this condition.
100% natural results.
No reception incisions.
No stitches.
No scarring.
Pain-free.
A Maximum survival rate of hair follicles (more than 90%).
Short recovery time.
A Less donor hair requirement.
The Best Candidate of Direct Hair Transplant
DHI is ideal for those with severe hair loss. Those who have experienced male pattern hair loss for 5 years are appropriate candidates to benefit from DHI hair transplantation. DHI can be an option for males who don't give positive reactions to medical hair loss treatments.
Patients in need of front line transplantation

Beard and mustache transplantation

Patients who don't prefer shaving

Patients who want to have thicker and high density in their receding and balding area (if the donor area allows and if the recipient area is not large).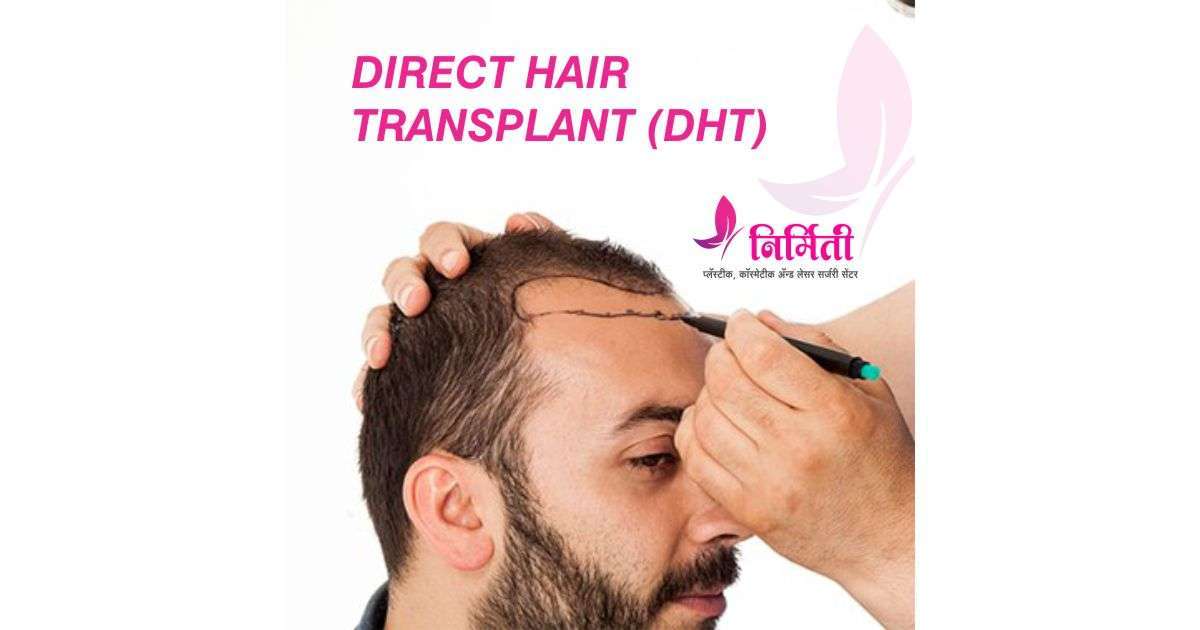 Frequently Asked Questions