WHAT IS LASER THERAPY FOR HAIR?
Laser hair therapy is a clinically proven, safe, non-invasive breakthrough that is revolutionary for men and women suffering the devastating effects of hair loss. With  laser hair therapy, you can achieve thicker, fuller, shinier, and healthier looking hair. Low-level laser therapy also referred to as red light therapy and cold laser therapy irradiates photons into scalp tissues. These photons are absorbed by weak cells to encourage hair growth.
Advanced Laser Therapy is the latest non-surgical scientific approach to treat most common hair problems such as baldness, hair loss, thinning hair and problems associated with the scalp. Laser Hair Therapy uses laser light to effectively treat the appearance of hair loss in both men and women.
Our Laser treatment delivers light energy directly from revolving laser positions designed to cosmetically treat the appearance of thin, fragile and damaged hair. This technology has been proven as an effective treatment for both men and women, who are experiencing the distressing effects of hair loss. Advanced Laser Therapy will give you thicker, fuller, shinier and healthier looking hair.
There are a number of reasons that advocates cite to encourage participation in the procedure, including:
It's non-invasive.
It's painless.
There are no side effects.
It increases hair strength.
The theory of laser treatment for hair loss is that the low-dose laser treatments invigorate circulation and stimulation that encourages hair follicles to grow hair.
ADVANTAGES OF LASER HAIR THERAPY
Increases the blood supply to the scalp only one treatment.
Stimulates hair follicles.
Stops the progression of hair loss .
Increased hair strength and elasticity.
Fuller, shinier, softer, thicker hair.
For Post-operative Transplant surgery, Laser Therapy will help newly transplanted hair to thrive and increases the healing process.
Repairs damage normally caused by chemical services.
Delivers light energy directly from different positions without loss of light properties to insure appropriate dosage. Promotes hair re-growth
Stops the progression of hair loss in 93% of clients.
Promotes thicker, stronger, and healthier looking hair.
Low level laser therapy can be used in both men and women.
No adverse effects have been reported.
It is clean and painless.
Low level Laser Hair Therapy is relatively inexpensive.
It requires minimal time commitment.
Some low level Laser Therapy devices are portable.
Hair growth may occur on the top of the head/crown and along the hairline of forehead.
THE BEST CANDIDATE FOR LASER THERAPY FOR HAIR
Anyone experiencing hair loss, Best results, however, are experienced by men and women in the earliest stages of hair loss typically those individuals presenting with hair loss equivalent to Norwood.
It should be noted, however, that Laser Hair Therapy does require patience, discipline and persistence in treatment. Healthier hair and a reduction in hair shedding may be noticed after 18-24 treatments.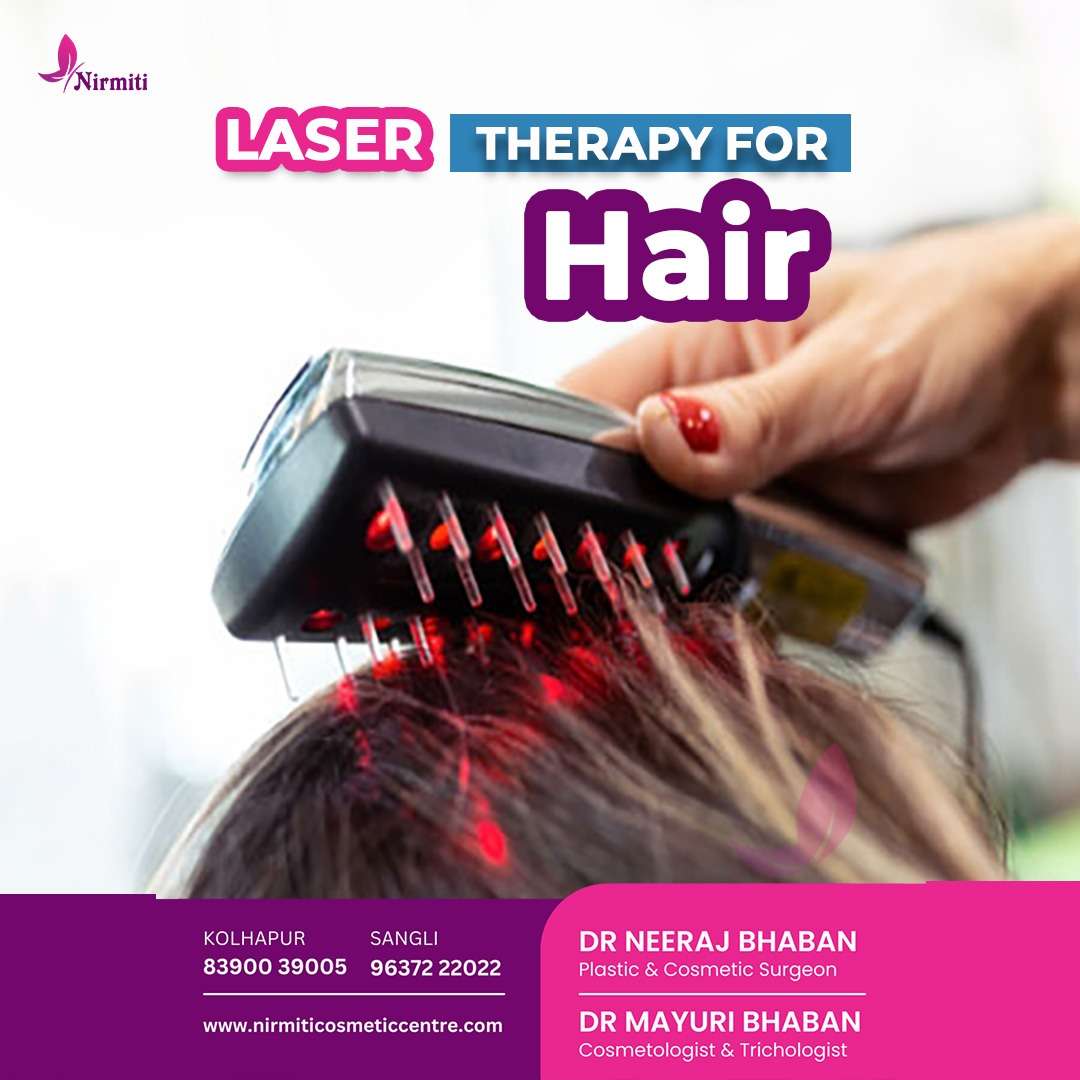 Frequently Asked Questions