What is photofacial treatment
A Photofacial is 30 minute cosmetology procedure in which intense pulses of light are used to go deep into the skin. This photo rejuvenation causes collagen and blood vessels below the epidermis layer of the skin to constrict, reducing redness and age lines in the skin. The procedure has only minimal discomfort, while the redness and swelling that sometimes occur after treatment disappears  after a short time. Most benefits of a Photofacial treatment occur gradually in the weeks following treatment.
What happens during a photofacial treatment
While photorejuvenation treatment is in a process, high energy light waves are used to reduce or eliminate permanently many common effects that include aging facial wrinkles and skin discolorations.
The light pulse also encourages the production of collagen, a natural protein that fills in wrinkles, making the skin healthy and supple. With every sitting, the results of photorejuvenation become more pronounced.
Five full-face photofacial sessions have spaced three weeks apart are generally required for optimal results.
Which candidates are eligible?
Candidates who have blotchy, sun-damaged, discolored skin or whose skin is affected by larger pores or wrinkles, may benefit from a photofacial treatment.
The procedure is quiet quick and involved no downtime, and therefore being a convenient option for people with busy schedules.
Those with dark or deeply tanned skin sometimes feel complications following a photofacial treatment. Patients should discuss such issues with their dermatologist before undergoing this treatment.
How a photofacial treatment is performed
Before the procedure begins, the candidate will be given protective eyewear to protect them from the bright flashes of light. A cool gel is often applied to the treatment area, both to lubricate the handpiece and to help cool the epidermis layer of skin during the treatment. Your skin care specialist will apply brief pulses of bright light to the skin through a handpiece. Depending on the size of the area being treated, the procedure may take anywhere from few minutes to an hour.
The most important things to remember following a photofacial treatment are to avoid the sun exposures for several days and to wear plenty of sunscreen or SPF for at least two weeks.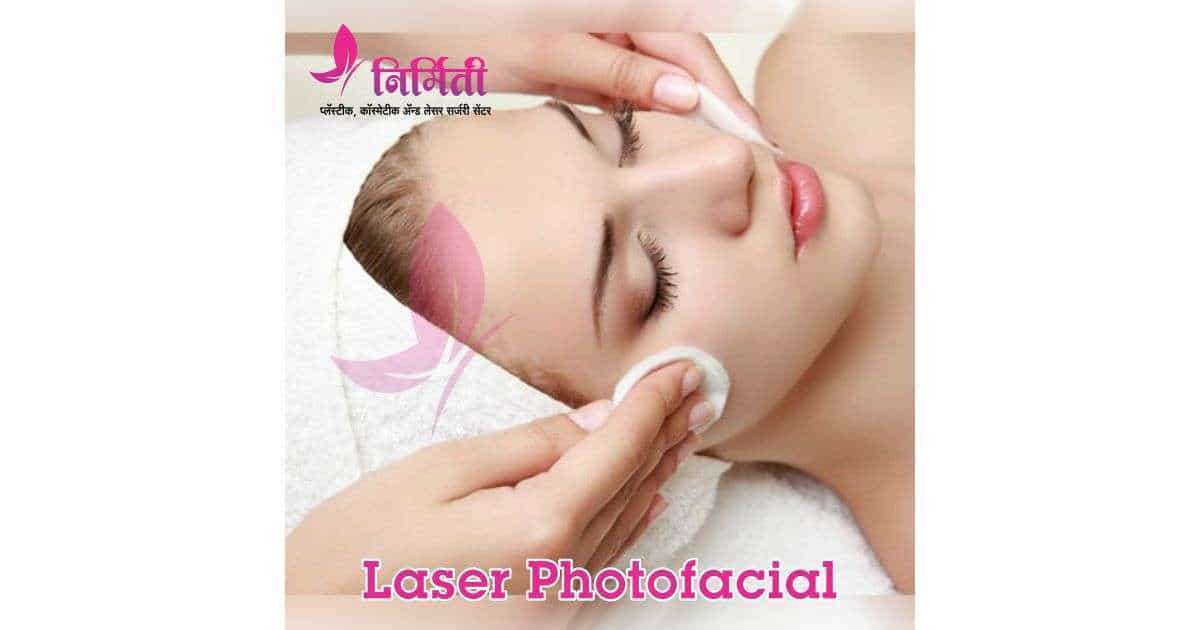 Frequently Asked Questions