MICRONEEDLE THERAPY FOR HAIR
Microneedle therapy for hair is a hair rejuvenation process. In this therapy, a hand roller is used on the scalp to promote hair growth. This roller comes with microneedles which range from 1mm to a few mm in size. This is the reason, why this therapy is called as microneedle therapy.
People, who have hair loss problem or hair that does not grow despite of nutritional supplementation, can opt for this treatment. Basically, after the roller is rolled over the scalp, it causes micro-injuries and promotes regeneration of the skin and promotes hair follicles to grow in a healthy way.
The primary principle lies in the fact that our skin is constituted with collagen protein with its percentage of about 75-80%. Our skin is made up of different layers. One such layer is Dermis. Hair follicles and collagen lie in the same dermis layer. As people age beyond 30, collagen production is reduced and skin starts becoming looser. Because of this, hair follicles are held loose thereby resulting into hair loss and not prominent growth. Also, with the loss of collagen, hair follicles are observed to be shrinking.
Microneedling is a fairly easy way to boost up your natural production of the protein. Microneedles lead to tiny damage in the dermis, or what we call as micro-injuries causing minor inflammation. This prompts the skin to stimulate collagen production in response. It also promotes blood flow and nutrients to the scalp and induces new stem cells that promote hair growth. Microneedling is a safe and a promising tool in hair growth stimulation.
A dermaroller can be bought and used at home, but it is always and always safer if you get it done from a licensed practitioner of skin therapies. Also, after treatment care is to be taken promptly, such as taking a topical or oral antibiotic prescribed by your doctor.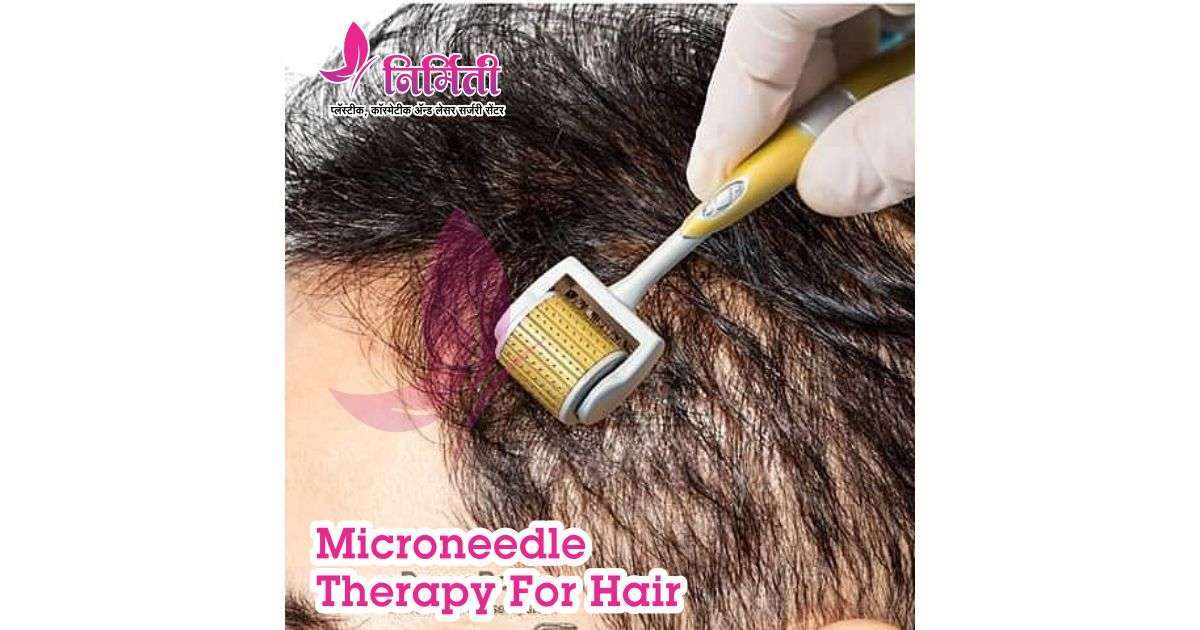 Frequently Asked Questions