Reduces the wrinkle lines that develop horizontally across the forehead, as well as those that occur on the bridge of the nose, between the eyes.
Improves frown lines, the vertical creases that develop between the eyebrows.
Raises sagging brows that are hooding the upper eyelids.
Places the eyebrows in an alert and youthful position.
THE BEST CANDIDATE FOR BROW LIFT
Are physically healthy.
Nonsmoker.
Have a positive outlook and realistic goals.
You will be given anesthesia so that you will be comfortable during the surgical procedures.
Brow lifts can be performed in different ways.  This allows the tissue and muscle beneath the skin to be adjusted, correcting the source of visible creases and furrows in the forehead.
Perform a brow lift through what is called a "coronal incision". The coronal incision is created from ear to ear across the top of the head within the hair-bearing skin.
The forehead skin is then lifted and any muscle adjustment can be made under direct visualization. The resulting scar from a coronal brow lift is well concealed within the hair.
For women with very high foreheads, an incision just at the anterior hairline may be recommended. In this way the brow can be lifted without altering the height of the front hairline. The resulting scar, while somewhat more visible, can often be hidden with bangs.
Brow lift incisions typically are closed with:
Removable or absorbable sutures.
Skin adhesives.
Special clips.
ADVANTAGES OF A BROW LIFT
The results of your brow lift surgery are immediately visible. Over time, post-surgical swelling will resolve and incision lines will fade.
Satisfaction with your new image should continue to grow as you recover from surgery. The final results of your surgery will appear over the next few months.
Life-long sun protection will help to maintain your rejuvenated appearance by minimizing sun damage. A healthy lifestyle will also help extend the results of your surgery.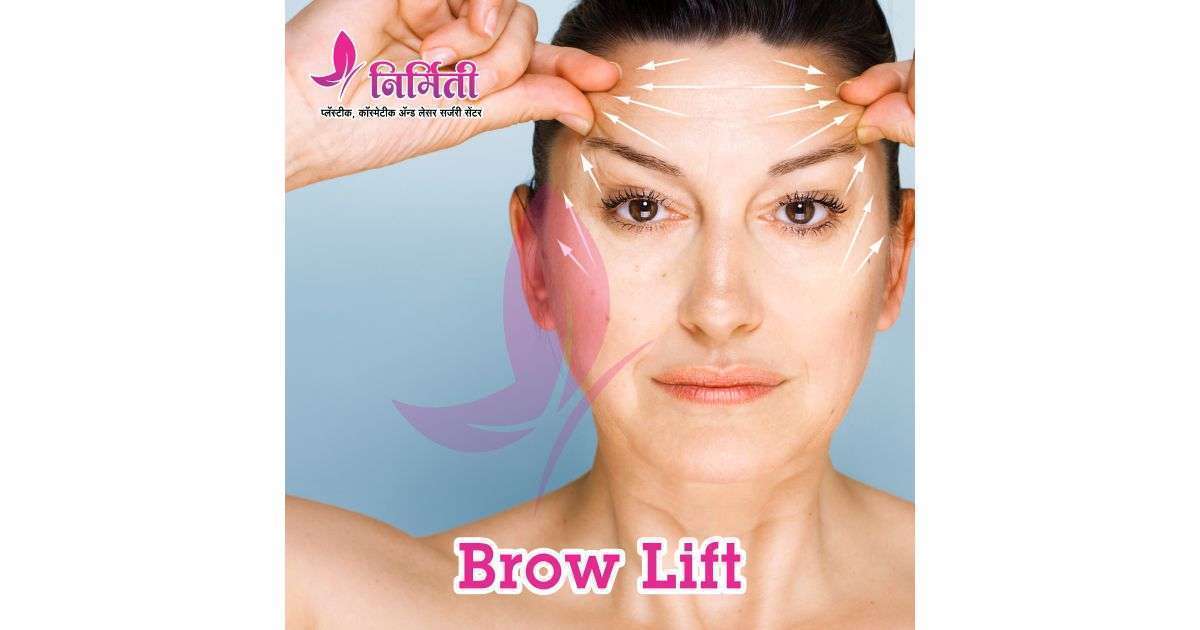 Frequently Asked Questions