Can Alopecia be Cured by Hair Transplant?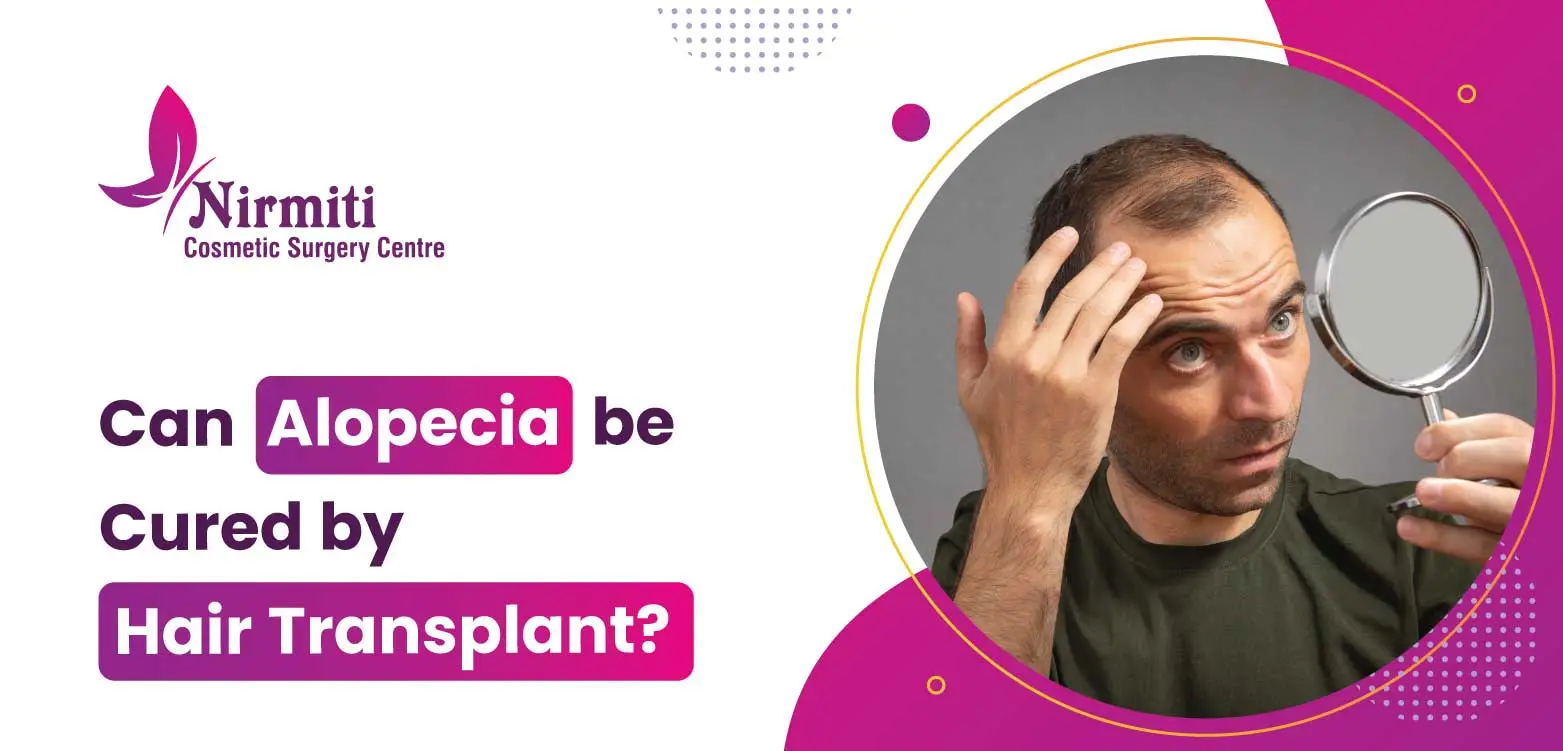 Do you struggle with hair loss, thinning strands, or uneven patches of baldness?
If so, then you may be considering a hair transplant to help restore your natural hair growth.
Hair transplants have come a long way in the past decade and there's no denying that this procedure can dramatically improve not only your appearance but also your self-confidence.
But when it comes to alopecia – an autoimmune disorder that causes bald spots or general hair loss – can a hair transplant really offer any real cure?
In this blog post, we'll discuss whether a hair transplant could potentially help those living with alopecia or not?
As well as what options are available for those who wish to battle alopecia without resorting to surgery.
Alopecia is a condition that causes hair loss. It can occur in both men and women, and can affect any area of the body with hair.
The most common type of alopecia is known as androgenetic alopecia, which is caused by the body's inability to properly utilize the hormone testosterone.
Other types of alopecia include traction alopecia, which is caused by excessive pulling on the hair; alopecia areata which occurs when the immune system attacks healthy hair follicles; and scarring alopecias, which are caused by skin diseases or other conditions that can damage the scalp.
While there is no cure for alopecia, there are treatments available to help slow down its progression.
Can Hair Transplants Help Alopecia?
The short answer is yes. While hair transplants are not a cure for alopecia, they can help to restore some of the hair that has already been lost due to the condition.
This can be a great way for those with androgenetic alopecia – or even scarring alopecias – to regain their confidence and have an improved aesthetic appearance.
However, it should be noted that hair transplants cannot prevent further hair loss from occurring.
Therefore, if you choose to undergo this procedure, it's important to understand that there may still be some additional balding in the future.
Need help? Talk to Our Plastic Surgeon
Get the Most Effective Treatment and Surgery in India by Consulting Dr. Neeraj Bhaban, One of the Top Plastic Surgeons in Sangli and Kolhapur.
Call Us :

+91-9637222022
Can hair transplant help with Alopecia Areata?
Hair transplants can also be used to treat alopecia areata. This type of alopecia is caused by an autoimmune disorder and usually results in bald patches on the scalp.
Hair transplant surgery can help to fill in these bald spots with healthy hair follicles, restoring the appearance of a full head of hair.
However, it's important to note that there is no guarantee that a hair transplant will be successful with this condition since the body may still continue attacking any new hairs that are transplanted into the affected area.
Know More: Can you lose hair after a hair transplant?
Alternatives To Hair Transplants
If you don't want to undergo surgery or simply aren't eligible for a hair transplant, there are other treatments available for those living with  alopecia. Some alternative treatments include:
Medications and topical creams that can reduce hair loss and stimulate new growth

Laser therapy that can reverse some forms of alopecia
Natural remedies like essential oils or dietary supplements
Hair prostheses and wigs to help camouflage any bald spots
It's important to remember that hair transplants may not be the right solution for everyone.
If you're living with alopecia, it's best to speak with your doctor about all of the available treatments and their associated risks before making any decisions about which route is best for you.
Also, keep in mind that the healing process after a hair transplant can take up to several months, so it might be better to try out other non-surgical options first before considering this option. With patience and a little bit of research, you can find the best treatment plan for yourself.  Good luck!

Book An Appointment