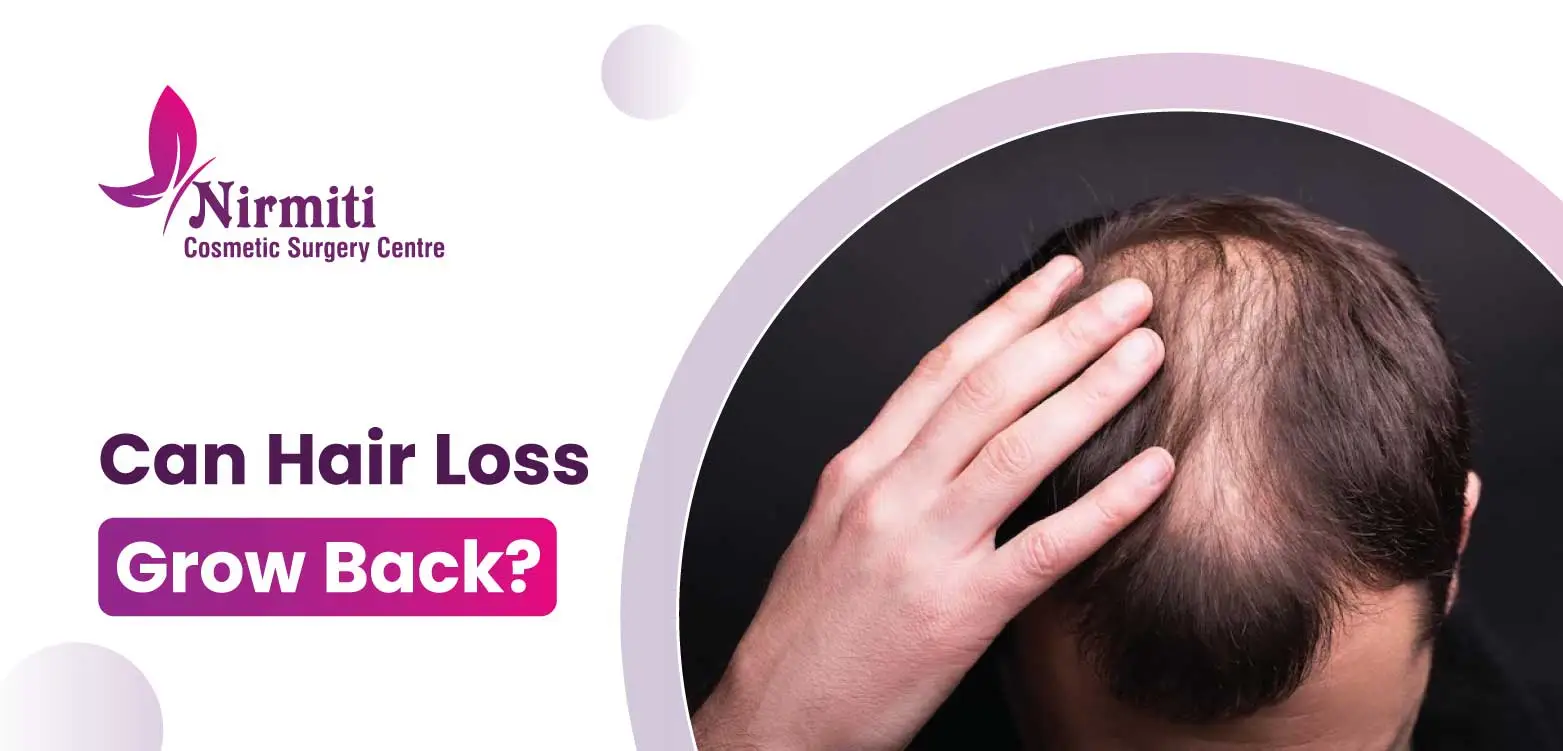 Are you suffering from hair loss? You're not alone; millions of people around the world deal with thinning strands each day. It can be a stressful and overwhelming experience, but don't despair – it is possible for hair to grow back! In this blog post, we will discuss different types of hair loss and all types of treatments available to treat it. We will also share tips on how to avoid hair loss in first place and have healthy hair.
Hair loss can be caused by a variety of different factors. Some of the most common causes are genetics, hormonal changes, stress, poor nutrition, and certain medications. Genetics is the main cause of hair loss in both men and women.
Male Pattern baldness (androgenic alopecia) is often passed down from either parent to their child. Other forms of hair loss such as traction alopecia are caused by too much tension being placed on the strands from tight hairstyles or chemical treatments.
Although there is no "cure" for hair loss, there are several treatments available that may help slow its progression or reverse it entirely depending on the cause.
Medications – Finasteride and Minoxidil are the two main medications used to treat hair loss due to genetics. These medications help slow down or stop hair shedding, while at the same time encouraging new hairs to grow.
Laser Therapy – Laser therapy can be used as a standalone treatment for hair loss, or in combination with other treatments such as medications or supplements. This type of therapy uses lasers to stimulate the scalp and encourage new hair growth.
Surgery – In some cases, surgery may be an option for those looking for a more permanent solution to their hair loss woes. Hair transplantation is the most popular method, although there are other types of surgeries available such as scalp reduction and flap surgery.
Dietary Supplements – Natural supplements such as biotin, saw palmetto, and other essential vitamins and minerals can help support healthy hair growth.
  PRP Therapy – Platelet-rich plasma (PRP) therapy is a relatively new treatment for hair loss that uses the patient's own blood to stimulate and promote hair growth.
Regardless of what treatment you choose for your hair loss, it's important to remember that you should always consult with your doctor first before taking any medications or undergoing any type of procedure.
Read Also:  Is PRP Effective For Hair Loss?
Need help? Talk to Our Plastic Surgeon
Get the Most Effective Treatment and Surgery in India by Consulting Dr. Neeraj Bhaban, One of the Top Plastic Surgeons in Sangli and Kolhapur.
Call Us :

+91-9637222022
Tips to Prevent Hair Loss
In addition to seeking treatment, there are many things you can do to help prevent hair loss in the first place and maintain healthy locks.
Eating a well-balanced diet full of nutrients such as protein, iron, and zinc is key for healthy hair growth.

Avoiding tight hairstyles such as braids, ponytails, and cornrows can help reduce the chances of traction alopecia.

Additionally, reducing stress levels and getting enough rest can also help keep your hair healthy and strong.

  Finally, make sure to use products that are specifically designed for your hair type and avoid those with harsh chemicals.
Whether you are suffering from genetic or non-genetic hair loss, it is important to remember that there are treatments available to help slow its progression or even reverse it. With the right treatment plan and a healthy lifestyle, you can regain your healthy hair in no time!
These are just some of the treatments available to treat hair loss – it's important to remember that they may not all be suitable for everyone so it is best to speak with a doctor or qualified healthcare professional before embarking on any type of treatment.
Additionally, following a healthy lifestyle and taking steps to prevent hair loss in the first place are also key for maintaining strong and healthy locks. So don't despair if you're suffering from hair loss – there is hope! Take action today and consult with a physician to find out what treatments are best for you. Good luck!

Book An Appointment